The other week I was cutting some fresh fruit for a potluck breakfast here at work. Strawberries, grapes, bananas and cantaloupe. I knocked out the first three without issue but when I cut into the cantaloupe I about threw up.

The seeds inside a fruit or vegetable gross me out in a way I am rarely grossed out. The same thing happened last fall when I was cutting a pepper: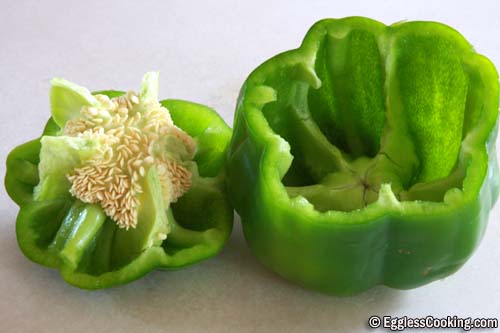 I can handle cucumber seeds, apple seeds, pear seeds, watermelon seeds, etc. But when I open the fruit or vegetable in question and all the seeds are lined up neatly like a row of feasting maggots, consider me disgusted.

Am I the only one who looks at these pictures and wants to BARF?